VISION OF THE FJORDS
The Hybrid Ferry "Vision of The Fjords" was named Ship of the Year 2016, thanks to its distinctive mix of environmental awareness and guest comfort. That this masterpiece of modern design and technological innovation also brings you into the heart of the UNESCO World Heritage Site The Nærøyfjord, makes the experience complete.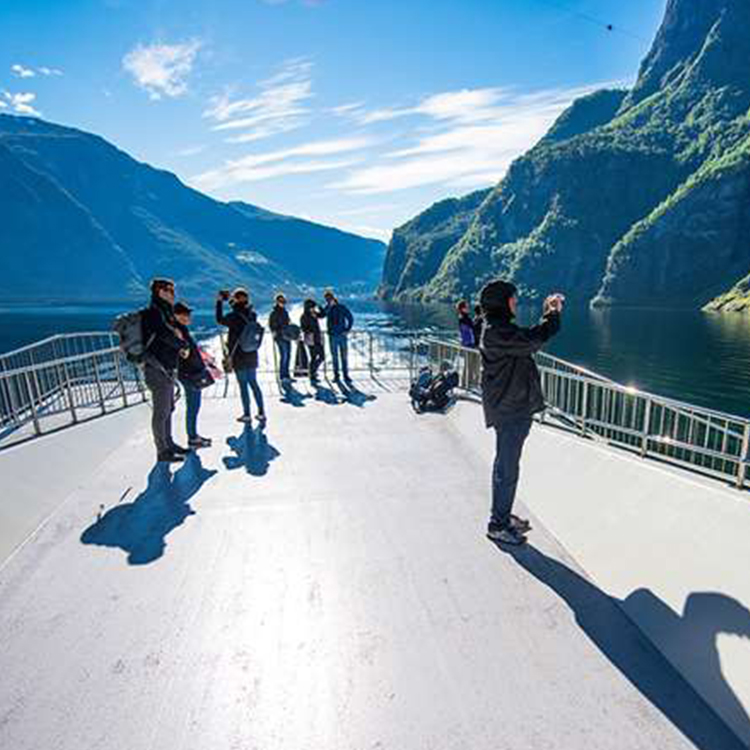 No other ferry brings you closer to nature in a sustainable way. Thanks to the groundbreaking Seasight design, created for a premium sightseeing experience, passengers have the opportunity to get up on top of the ferry to experience the dramatic nature up-close and feel the elements. The environmentally friendly hybrid propulsion system makes the journey silent and completely free of emissions. At the same time, the special carbon fibre hull ensures that the ship creates small waves that are gentle to this vulnerable area.
INTO THE NORWEGIAN HERITAGE