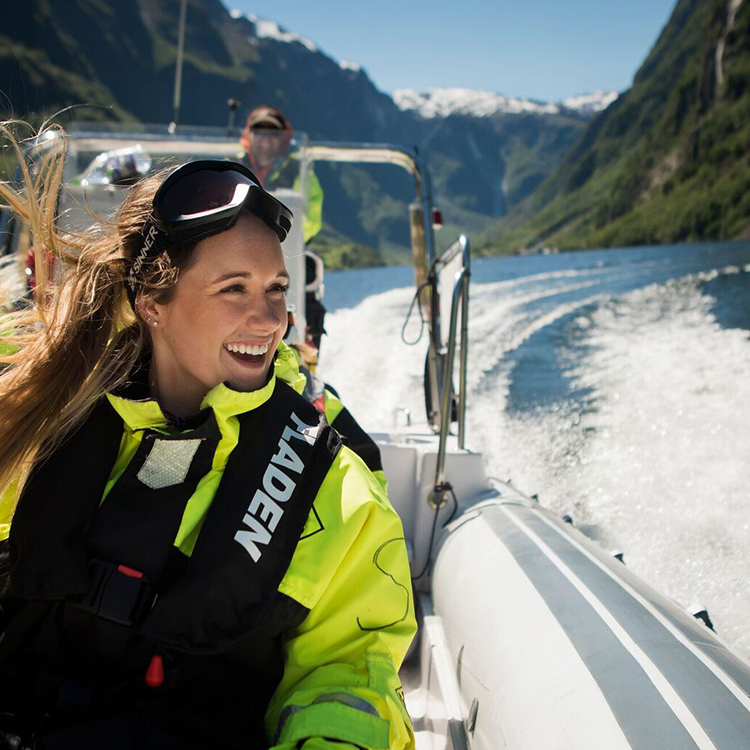 Guided RIB tours in the heart of Fjord Norway.
Join us on an adventure suitable for the whole family. Fjordsafari is a fun and engaging tour of the Aurlandsfjord and parts of the UNESCO world heritage listed Nærøyfjord. The spectacular landscape has shaped the way of life here for generations and the tour guides stop several times during the tour to share their passion and knowledge of the area. On calm days, there is a chance to see some of the wildlife that lives in and around the fjords.
Guests going back to Vatnahalsen after Fjordsafari should not book the last tour of the day, as they will not make the day´s last Flåmsbana back to the hotel.
INTO THE NORWEGIAN HERITAGE